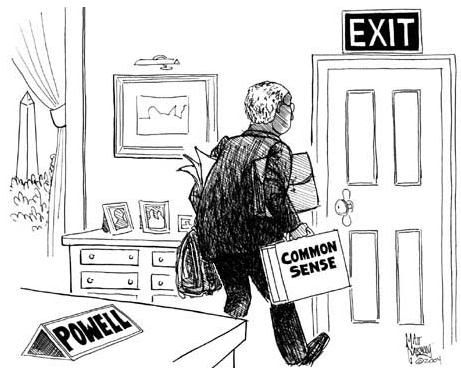 See how easy it is? Remeber how this guy did it?
I don't quite understand how you can tender a resignation (twice?) and then not have it accepted. If you quit a job, then you quit a job. You give your two weeks notice and then you stop showing up.
This
isn't the first time people have spoke out against the war. You'd think that the opinions of those who were involved with the act of carrying out the operations and overseeing their completion would carry some weight.
UPDATE
:
More generals
are
speaking out
against Rumsfeld.